Egyptian Homepages on the Web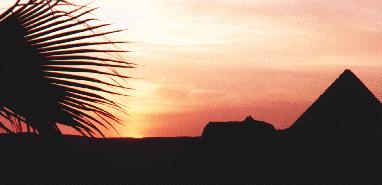 There are many Egyptians who have their own web pages. This page lists the homepages of these Egyptians on the WWW.
Le Cafe Your Online Connection to Egypt. There are no strangers here, only friends you haven't met yet.
Ahmed Osman HomePage This is the official webpage of Ahmed Osman and includes information about his recent book, "Out Of Egypt" as well as his other books about Akhenaten, Tutankhamun and more.
Premier Arabic Satellite News Channel Enjoy this NEW Arabic Online News Channel featuring live broadcasts, chats, polls, Discussion Groups and more. All in Arabic! This site is not based in Egypt, but is broadcast from Qatar.
Dr. M. Osama El-Arini's Home Page Dr. El-Arini's page include his credentials, Egypt links and more.
Welcome to Blue Nile Mohamad Abdel-Mageed's site features pictures, favorite links and more.
Dr. BATAWI's Pedodontic Page Dr. Batawi provides some free tips for educating parents about dental care for their children and also includes some info about ancient Egyptian dental care!
The Coptic Page Learn all about the Coptic religion!
---
Stay Tuned To This Page!!


Return to Guardian's Egypt - Main Gate

Webmaster@guardians.net
Click here to send me an e-mail
and to add your web page to this list!
---
Guardian's Egypt
Copyright © 1995-99 Andrew Bayuk
All Rights Reserved
---